| | | |
| --- | --- | --- |
| | | Welcome To The Minnesota Area Radio Control Electric Enthusiasts' (MARCEE) Online Hangar |
---
UPCOMING EVENTS
Attention all RC Pilots!
MARCEE is sponsoring a 2-hour indoor flying event, Sunday March 10th from 6 p.m. to 8 p.m. at the Winter Park Fieldhouse, former Vikings practice facility, in Eden Prarie, Minnesota
Anyone with current AMA membership is invited as we try out a new indoor venue!

Adult Admission $20, kids under 18 free
You may arrive early, between 5 & 5:30 to pay and sign in.
Details:

Address: 9520 Viking Drive, Eden Prarie MN 55344
We will be flying indoors in the fieldhouse
Arrive early between 5 p.m. and 5:30 p.m. to meet up, pay and register.
Flying starts at 6 p.m.
12 oz Maximum model weight
Current AMA membership required

For more info and RSVP please email jrbflyrc@gmail.com

We have upcoming Flying sessions at the Brooklyn Park Sports Dome!!

MARCEE Brooklyn Park Sports Dome Sessions
2018-2019 Season
Flying time is 7:00 - 9:00 p.m. You may arrive at 6:30 p.m. to setup

Flying Dates

DOME RULES

Tues, Dec 04

Cost per session is $15 for MARCEE members, $20 for non-members. Members may also prepay for entire season for $120.00. See note below.

Tues, Dec 18

-Or- join MARCEE for $20 and pay $15 per session

Tues, Jan 08

Current AMA needed to fly. Bring your card

Tues, Jan 22

Micro sized models only, Larger models only with approval of CD

Tues, Feb 12

20 MPH speed limit.

Tues, Feb 26

Heli hovering area and designated times for 3D flying

Tues, Mar 12

Tues, Mar 26

Tues, Apr 09

Our CD for all sessions is Jeff Slater or his designee. Thank-you Jeff!

Tues, Apr 23
*MARCEE members wishing to prepay for the entire season, please send $120 payment to treasurer Jim Ladwig.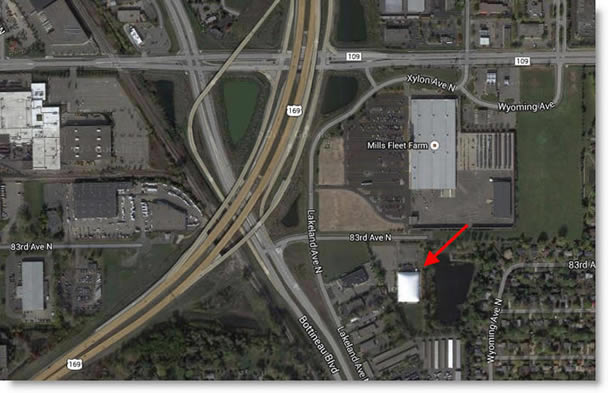 Brooklyn Park Indoor Golf and Sports Center, 8401 West 83rd Street, Brooklyn Park, MN 55432
763-424-2929 (Dome Office)
(Event flier: here)
UPCOMING MEETINGS
2019
Mon, Mar 4
Mon, Apr 1
Mon, May 6
Mon, Jun 3



MARCEE meetings are held in the EAA Chapter 237 Building at the Anoka County Airport the first Monday (usually) of every month at 7 p.m. Bring your show and tell items. Bring your friends! Visitors and guests are always welcome.

Use this address for your GPS: 8280 Airport Road NE, Blaine MN 55449.
Photos of the EAA 237 Building
| | | |
| --- | --- | --- |
| Main entry view from the parking lot | Seating area with extra chairs as needed | Extra space for more tables and show & tell |
| Kitchen Counter | Space inside kitchen | Another view towards the back of the room |
| | | |
Sports Dome Photos from December 17th, 2015
Photos from our October 2015 Meeting
Photos from Our 2015 Swap Meet
If you haven't yet joined MARCEE,it's the best deal in town and a great way to meet other modelers interested in electric flight.
Click here for our membership form or just show up at our next meeting or event and check us out!
---
Contact the MARCEE webmaster to post news or events.
When you are sure about getting a
body piercing jewelry near me
, you need to gather some data. When visiting the studio, you hould indicate their age, state you are in your five senses and is aware that the procedure in question can cause problems in the family , school or work. The gloves the piercer wears must be changed, the skin is supposed to be cleaned and marked with special marker or gentian violet where the earring is going to be, and then the area is held with tweezers and placed the needle, then the earring. When the process is over, the piercer must, discard gloves, glasses and special containers needle in the presence of the person, however, the instruments are not disposable, such as tweezers and tubes subjected to various methods of sterilization. Note that the
bodyjewelrytips.com
is done with anesthesia never, "because on one hand, only doctors are trained to give injections. In addition, a well-made drilling less painful than the administration of that substance. However, compared to those applied in the form of spray or ointment is not recommended because they cause the skin effect. Care Guide The healing time of
body jewelry sale
area depends on its type and varies from one person to another. Some say you can move your piece of jewelry and reinsert without problems, however, it is advisable to leave it for at least the first six months, but see the piercing heals.